See what's new in Novant this month!
Streamlined point onboarding
We've streamlined the point onboarding process by simplifying how sources are learned and mapped to source maps.
More intuitive point discovery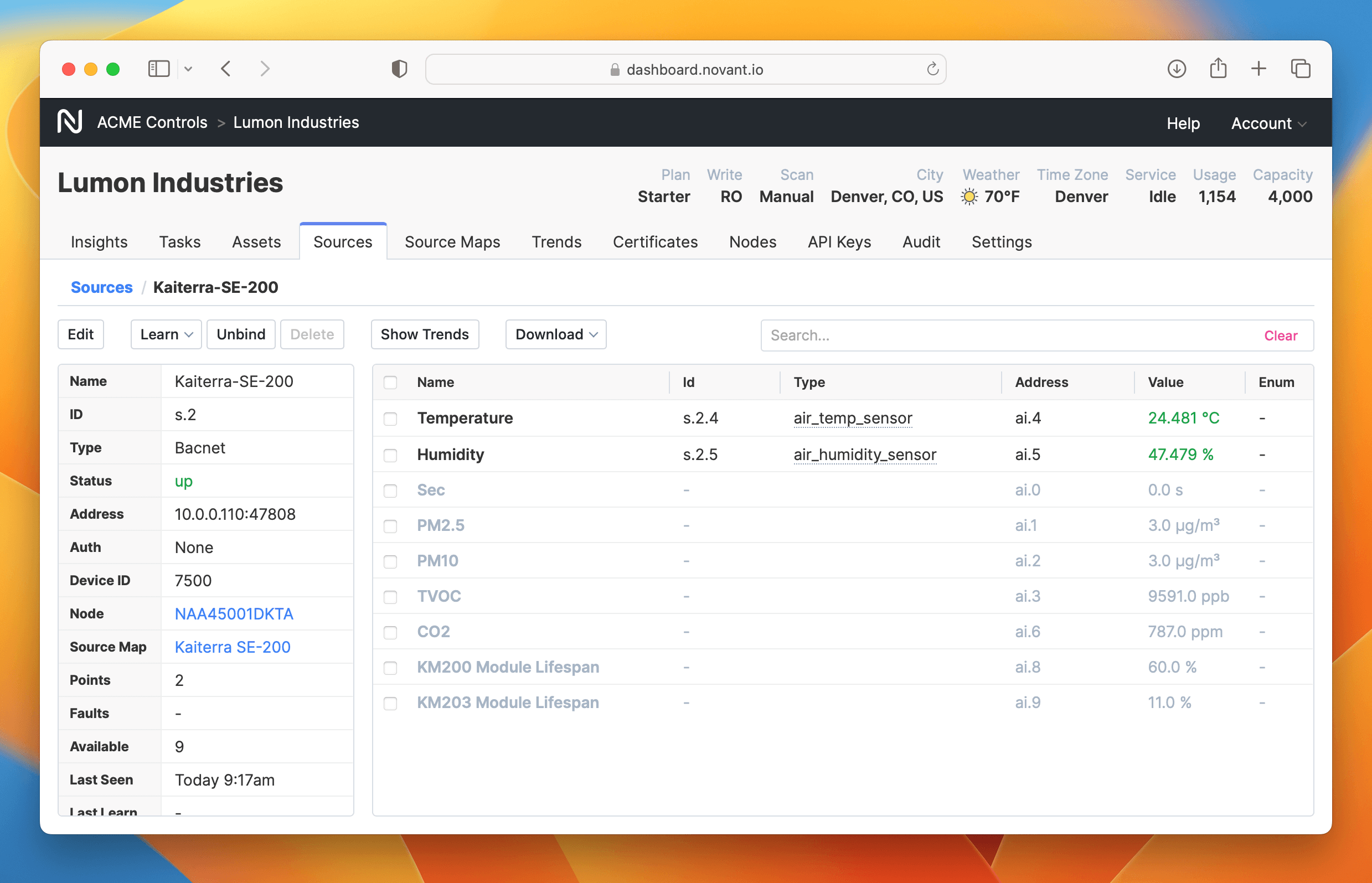 We've added source actions like Learn and Bind directly in the source details page to make the workflow smoother and more intuitive. Discovered points now appear alongside your mapped points to quickly see available data.
One-off source maps

You can now create a new source map from learn results in one click! This is a great feature for one-off sources or for creating an initial source map that will be reused.
Adding new points

Have a few discovered points you want to add to your existing source map? Now you can select them and, in one click, add and apply them to all bound sources.
Semantic point types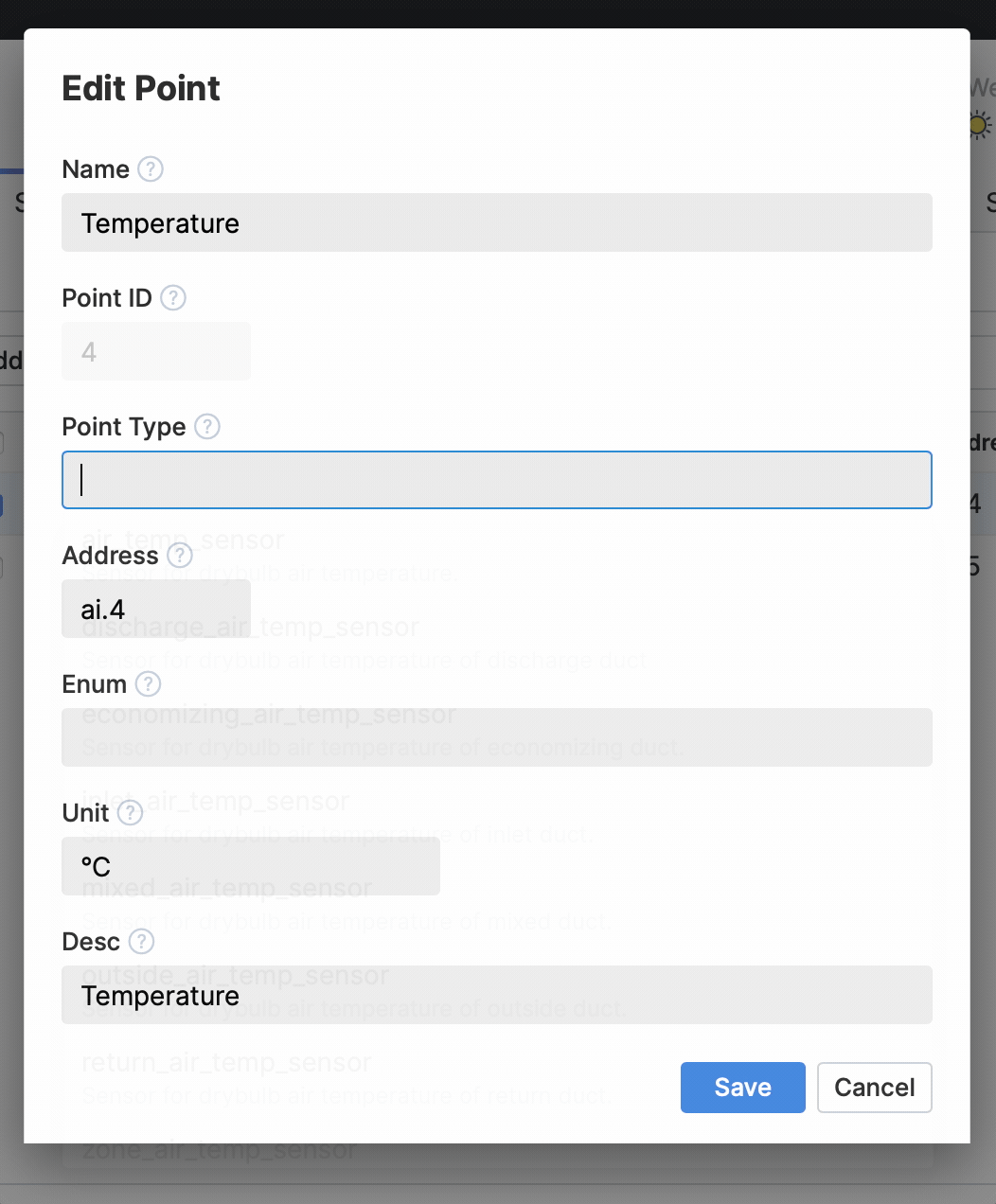 Points now support semantic types, which can be exported to Brick or Haystack tags. The latest SkySkpark novantExt can now directly import these tags when points are imported into SkySpark.
Write support
Projects now support writing back into building systems. By default, projects are "readonly". If changed to "read/write" a new manual Write action will be available under the Sources tab. API access is supported using the new /write endpoint. All manual and API writes are audited in the new Audit tab.
New project settings
Project settings have been centralized under a new Settings tab. You can update the project name, write mode, and city settings here. Your project's city is used for weather and time zone data.
Coming soon: Weather data
Speaking of weather, current weather conditions are now displayed for your project. This is the first step in upcoming support for trending weather data. Stay tuned. 😉