In the world of building management and operations, an independent data layer (IDL) has become increasingly popular. However, there are still doubts and questions about its effectiveness. In this post we aim to address some of these concerns and promote the benefits of an IDL but also ensure to educate that an IDL is more than a data pump for Building Management Systems.
The 3 most common questions we get asked about Novant and IDLs are:
1. Doesn't an IDL create a silo of information?
A common concern is whether an IDL creates a silo of information. Novant argues that it's the opposite. By collecting data from various building systems and consolidating it in a centralized location, an IDL breaks down silos and promotes collaboration between different stakeholders. An IDL enables building managers, energy managers, and facility teams to access the same data, across many systems in the one location to optimize building performance. An IDL should not sell additional services on top of your data but be the building block on your path to a smart building.
Today: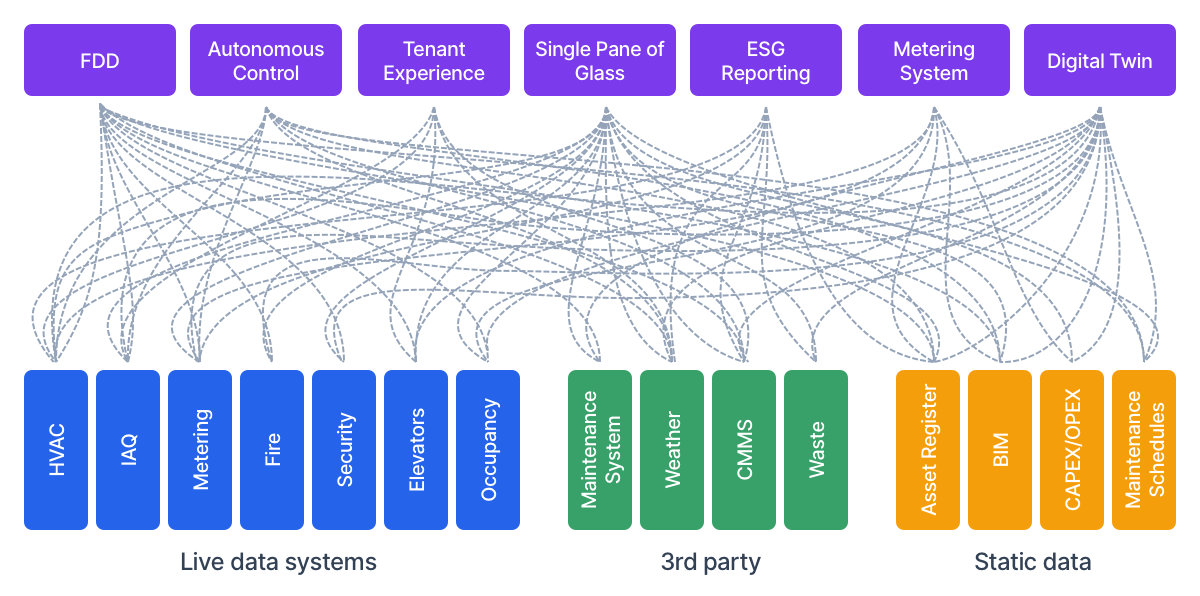 2. How can it maintain accuracy? Isn't data accuracy the problem with digital twins?
Digitals twins have been known to have problems with data accuracy, from the design and cost phases of construction (4D and 5D) to the build phase and into operations. A digital twin is a snap shot in time that isn't updated and has no link to the operational activity of a building and therefore becomes a time capsule from handover.
The objective of collecting data for construction is to reduce costs and optimize build time therefore the data collected does not address the operational requirements of a building. As there is no connection to live data and ontologies that the industry is implementing (Haystack and Brick) it is unable to maintain any accuracy of the current state of an operational building.
An IDL can help to address this issue by collecting real-time data from building systems and providing a single source of truth. We believe in a living asset register, the asset register often exists as a static sheet that isn't updated and missing large parts of your building even though it's critical to understand the risk and cost of operating a building.
Novant enables all your building services to exist in one system and users to collect live data while linking it to static information ensuring the data you need to run your building is being maintained and allowing your asset register to become an accurate living representation of your building.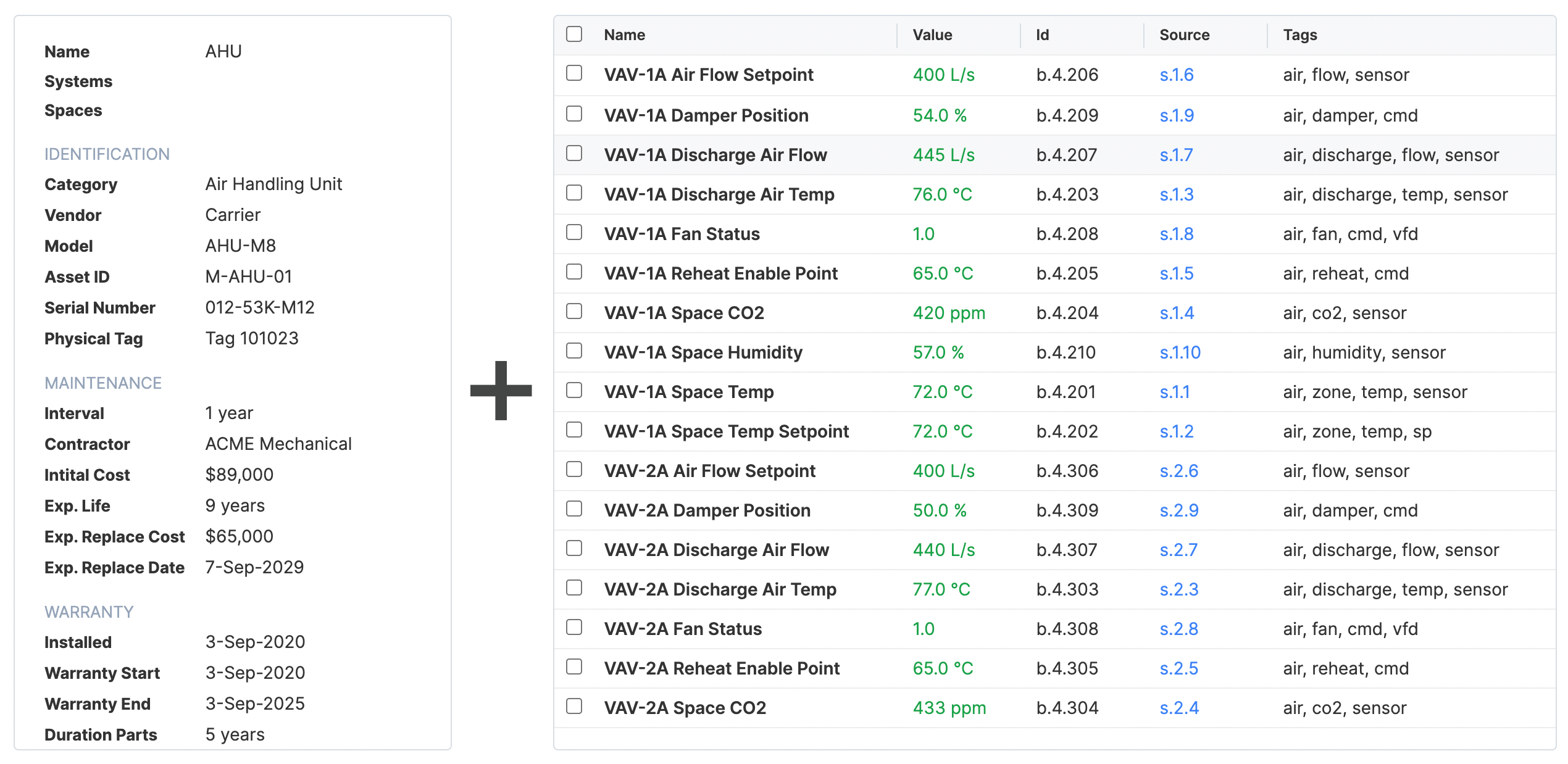 = Living Asset Register 🚀
3. What is the ROI of an IDL? Do you do analytics/FDD?
For buildings, annual operating costs can exceed 10% of the original construction costs; YET we don't treat these costs the same way as construction. The data collected and required to reduce the cost and time have created a considerable industry in BIM. However, we have yet to see this pass over into the operation phase of a building. With increasing cost pressures due to carbon taxes, net-zero targets and significant increases in utility costs, sustainability and energy costs are now core business for everyone.
An IDL can significantly benefit building management and operations by improving data quality and supporting data-driven decision-making. As a result, an IDL enables solutions to reduce energy consumption, optimize equipment performance, and lower operating costs, with services such as advanced analytics and fault detection and diagnostics (FDD).
With Novant: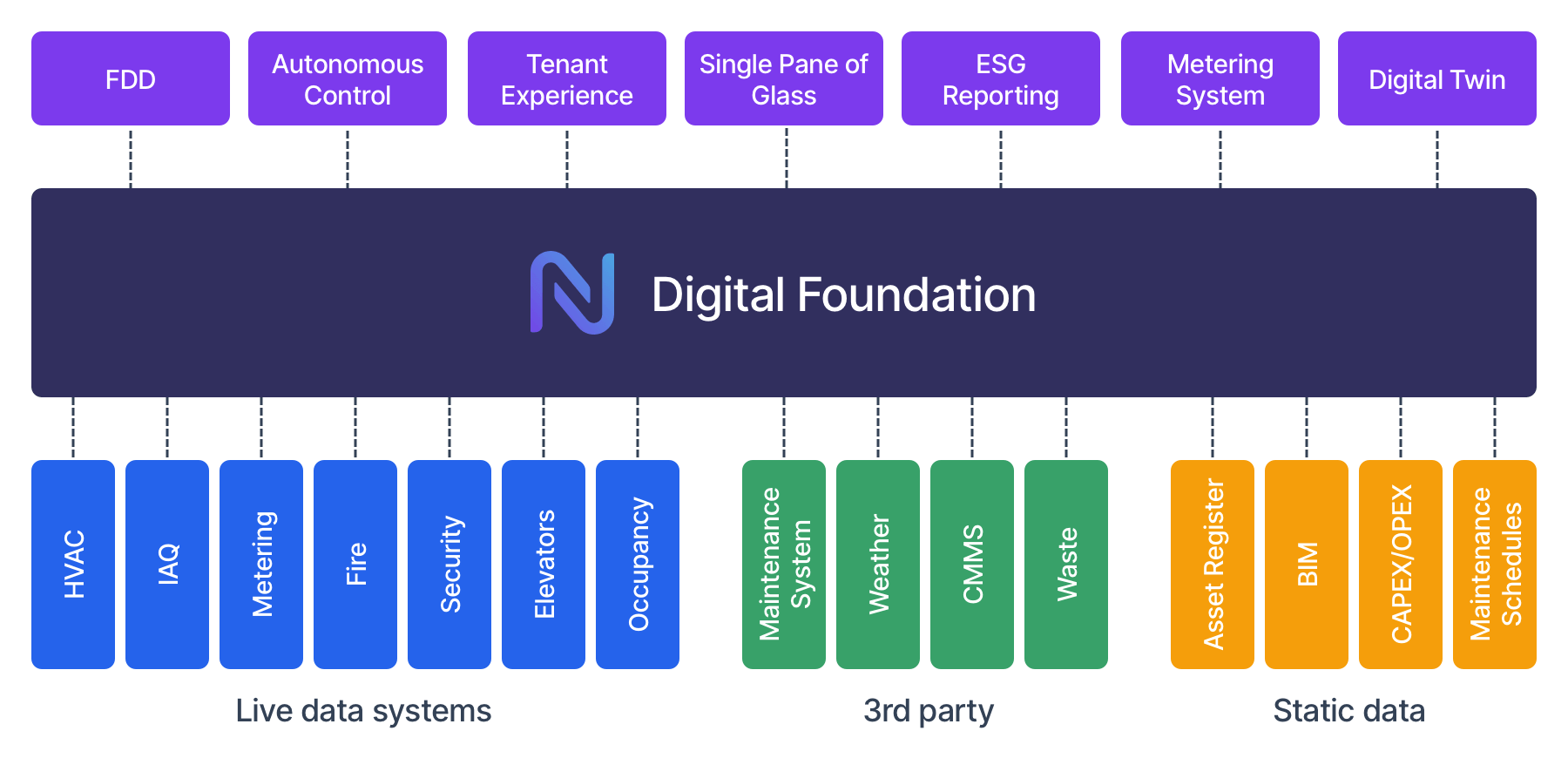 Novant distinguishes itself by being more than just an IDL. It's a living asset register that can write back to your data. It solves the data integration and collection from multiple sources, including BIM, Maintenance Information and Live Data from your building systems. Novant is designed from day 1 to solve the data layer while being a plug-and-play integration solution for a fraction of the cost.
Stay tuned for Novant's upcoming blog series on:
Part 1: Building an Effective Data Layer for Your Building
Part 2: Linking Data Sources for Accuracy
Part 3: Availability, Access and Use Cases