Spot Checks
No more waiting till trends sync to check your data. Spot checks will perform an on-demand request to your BAS system to verify you're reading the correct values and ensure there are no I/O errors.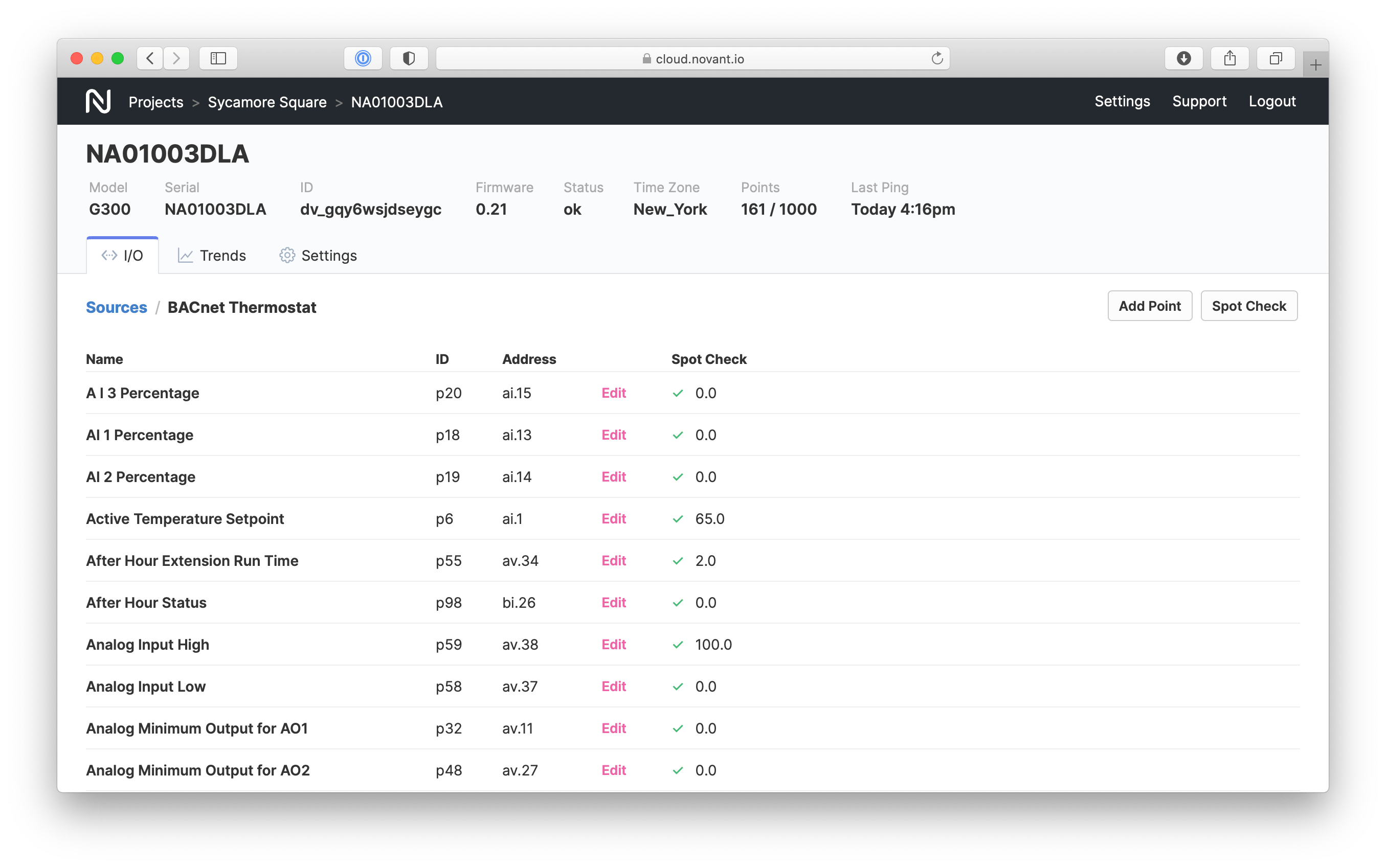 More Modbus Data Types
New support for configuring multi-register Modbus reads in the following formats: uint16, uint32, int16, int32, int64, float32, and float64.