The
digital foundation

for
your smart

building

_
Smart buildings today.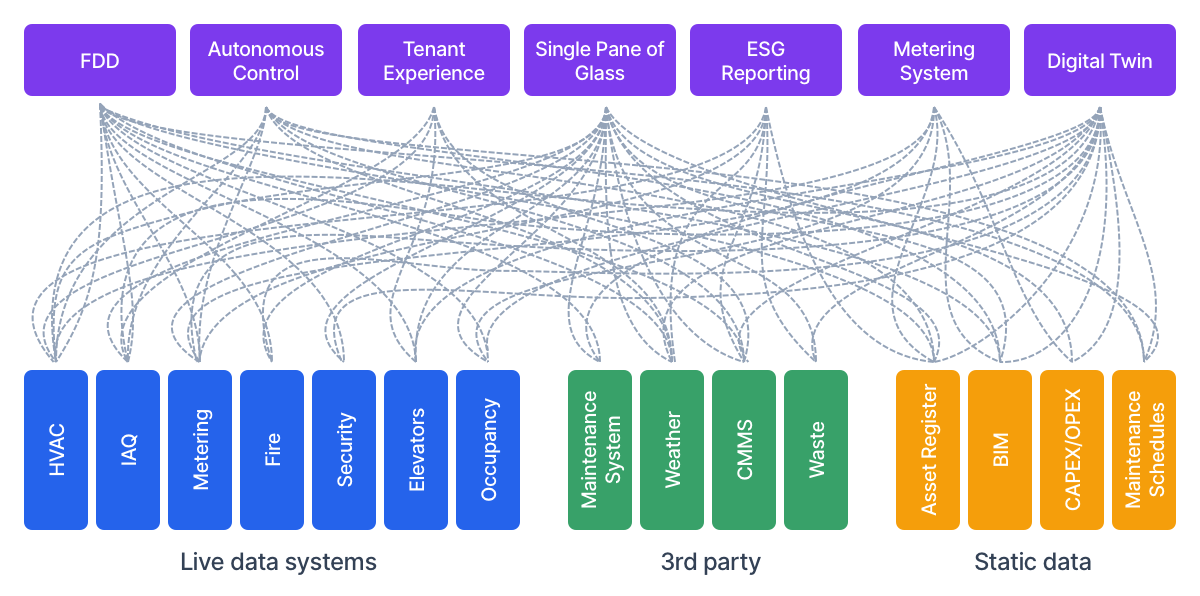 Today's approach to data is a mess. A tangled web of unsupervised connections. Duplicated work. Overlapping effort. Endless requests for access. Distracting troubleshooting when links go down. There has to be a better way.
Why is getting data hard?
The first connection didn't seem so bad. But then you need to add another device. And then this other application. Now a completely different vendor. Suddenly, it's out of control.
Then the data stops flowing. How do you fix it? Where do you look? Who has access to your building? When every application is directly connected to your equipment, it can be a nightmare to resolve.
Introducing the Novant digital foundation.
Dedicated data infrastructure to digitize all your building systems. One place to access data. One place to monitor performance. One foundation to manage for all your applications.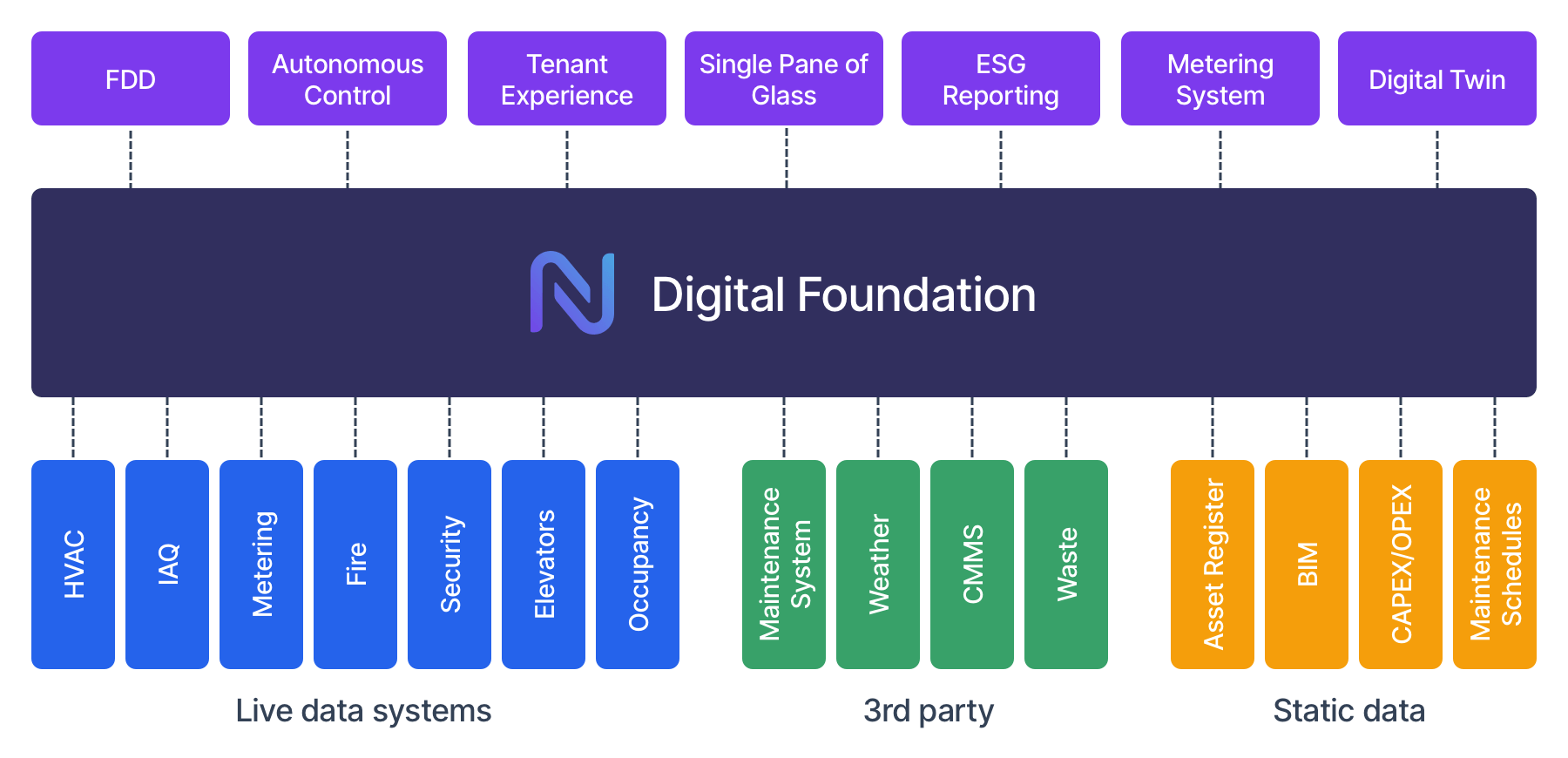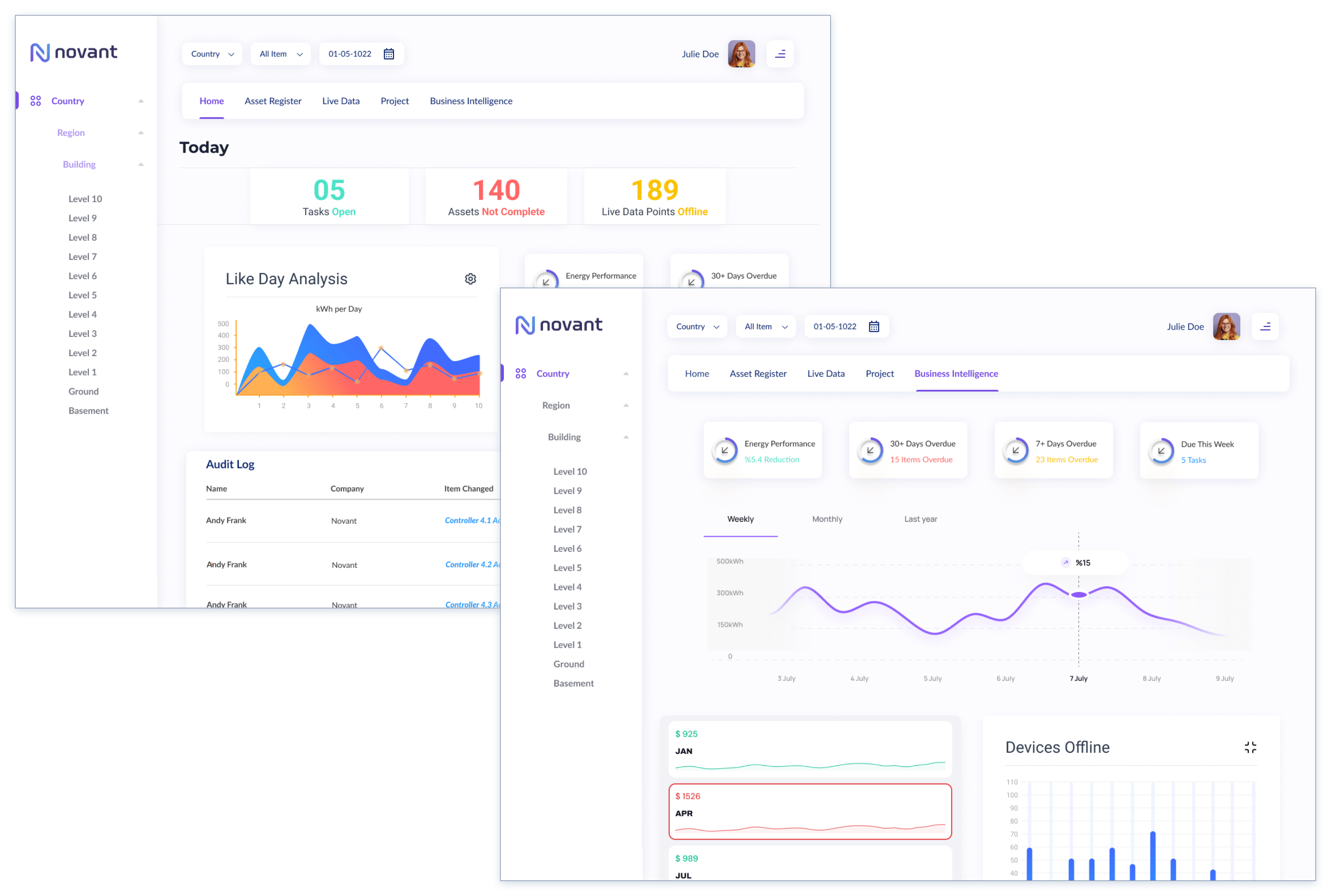 Data-driven decision making.
Track the integration process from day one. Know where it stands and when it's complete. Monitor system uptime and performance. Identify changes to your building in real-time. Expand your foundation as new data become available.
Get in touch today to learn more about Novant's digital foundation and how to modernize your smart building.
Let's talk